WORLD'S FIRST BLUETOOTH SMART SLATE
The 
TC-SL1
 is the newest release from Deity Microphones. It is the world's first timecode smart slate that is fully syncable via a Bluetooth® phone app. This Timecode Smart Slate seamlessly integrates with at the same time with their TC-1 Timecode Generators, creating a powering timecode ecosystem at a fraction of the cost of most other high-end brands like Denecke, Betso, Ambient, and Zaxcom.
Durable Compact Build; Uni-body Design
1/4″ TRS and 5-Pin LEMO TC Input/Output (Looking for Wiring Guides?)
Up to 250ft Range via our Bluetooth Timecode Slate App, Sidus Audio
Backlit Dry Erase Surface
LED Array Dot Matrix Display
USB-C 25 Watt Charging Port; Can Also Be Used For Firmware Updates
~1″ OLED rear display; On-Board Menu Navigation
Built-In Handle for One-Hand Operation
+25hrs of Battery Life; 100% Brightness Dot Matrix Display and 100% Backlit Dry Erase Display with Clapper Left Open
There is a lot to cover on the Deity TC-SL1, so here is a quick link to get to the information you need most:
Unboxing
Feature Breakdown
Sidus App

Specifications

Review

Soldering Pin Out Information
UNBOXING THE DEITY TC-SL1
One thing that

Deity

does right is their packaging on all of their products. The

TC-SL1

is no exception. They have beautiful vibrant packaging blah blah you already threw it in the trash lets get to the good stuff. 
When you slide the case (yes, case) out of the box, you will see how much care and consideration is put into these products. It is a hard-shelled zipper case that looks very professional and will keep your slates stored safely for those truck moves over and over. I absolutely like the hard shell case look over the older poof-cases that don't offer much protection. I feel like this case could take a better fall that alternatives. 
FEATURE BREAKDOWN
The motto of Deity is to "Do More with Less", so you should expect a lot inside a small package. Here are some of the incredible features available on the Deity TC-SL1 Smart Timecode Slate.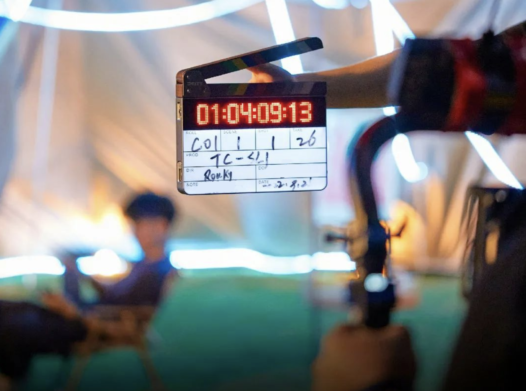 Both the slate backlight and dot matrix timecode display can be dimmed. 
There are six steps of brightness available in the onboard menu. 
When you open the clapperboard the TC display and slate backlight turn on.

LONG RANGE WIRELESS CONTROL
Using our exclusive Bit Connectify™️ technology you can control up to 20x TC-SL1 timecode slates (or TC-1 timecode boxes) from 250ft away. This makes the TC-SL1 the world's first smart slate with Bluetooth®.
The TC-SL1 also features a secondary RF chip for syncing timecode with any TC-1 devices on set from a range of 30ft.

UNIVERSAL TIMECODE COMPATIBILITY
Already own a timecode box ecosystem outside of the Sidus Audio family?
The TC-SL1 can read and output LTC timecode signal, making it compatible with any brand of timecode gear on the market. Plus, the TC-SL1 can auto-sync its internal TC and FPS to an external timecode signal.
Even after powering down the TC-SL1 timecode will continue running for 6 hours.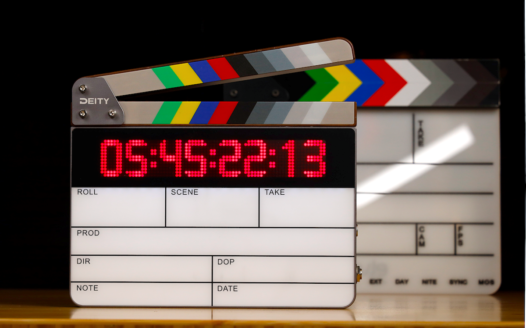 ANTI-GLARE AND DRY ERASE
We ensured that the TC-SL1 smart slate display can be seen on camera no matter how it is held in front of the lens and no matter what angle the light is coming from on set. The front of the TC-SL1 is made of a new type of dry-erase polymer with an anti-reflective surface. This unique matte finish faceplate means post-production will always be able to reference the slate during editing.

DON'T FLY OFF THE HANDLE
The TC-SL1 features a built-in handle to allow for one-handed operation. Inside the handle we've also added rubber grip pads for traction. The top clapper portion features a thumb notch making the process even more ergonomic.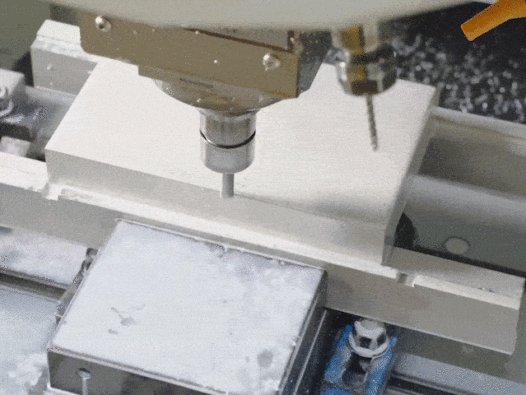 PRECISION CNC-MILLED FRAME
The TC-SL1 is built out of a single piece of aluminum and milled on a robotic CNC machine. This gives it a premium build quality and durability that feels great in your hands. It also features smooth beveled edges which means it won't scrape surfaces when you lay it down on set.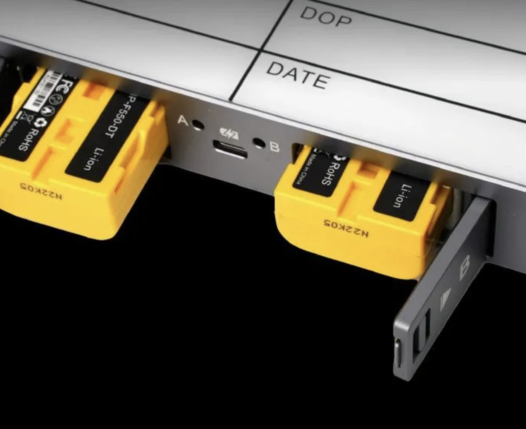 LONGER BATTERY LIFE
Our timecode slate features dual NP-F battery bays. This allows you to hot-swap the batteries (if you forget to charge them) without powering down your smart slate. And best yet, the onboard USB-C port doubles as a charging port.
The TC-SL1 is compatible with USB-C PD3.0, QC2.0, FCP, and AFC quick charging protocols. It is suggested to use a charger with a 15V 2A output to experience the fastest charging.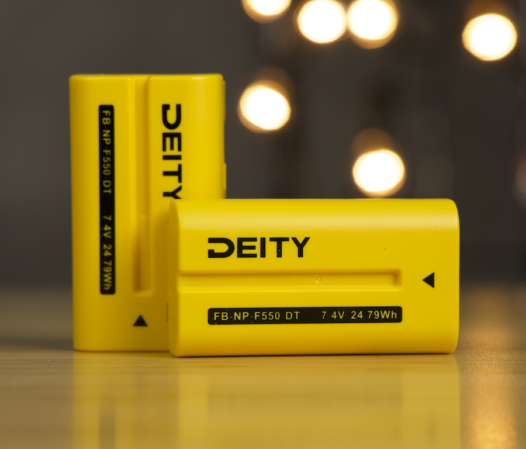 MORE BATTERY CAPACITY
These aren't your average NP-F550 batteries. Each pack is rated at 3350mAh (24.79Wh), which is 33% more capacity than the average NP-F550 battery. In designing these batteries, we also included under-voltage discharge protection, over-voltage protection, and short detection cutoff protection. Plus, their Deity yellow exterior shell helps make them easier to spot in the dark. These batteries will work with any device that is compatible with Sony L-Series batteries.
SIDUS APP
LONG RANGE WIRELESS CONTROL
SPECIFICATIONS
| | |
| --- | --- |
| Timecode | SMPTE |
| Front Screen | LED Dot Matrix |
| Rear Screen | 1″ OLED |
| Wireless Type | 2.4G RF Sync PulseBluetooth 5.1LE |
| Wireless Range | ≤ 30ft – 2.4G RF
≤ 250ft – BT 5.1LE |
| RF Wireless Channels | 8 |
| Timecode Accuracy | ±0.5 ppm |
| Drift | < 1 Frame/48Hrs |
| Frame Rates | 23.98, 24, 25, 29,97, 29.97DF, 30 |
| Timecode Ports | 5-Pin Input/Output1/4″ TRS Output |
| Battery Life | Up to 100Hrs |
| Battery Type | NP-F550 |
| Battery Capacity | 6700mAh |
| Charging Port | USB-C |
| Charging Time | <3Hrs (15V 2A Charger) |
| Slate Dimensions | 9.1" x 7.3" x 1.6" |
| Weight | 2.5lbs |
Manual: Manual V1 ENGLISH ( 5.9MB PDF)